Greater London (what's not named) on OSM
These are snapshots taken from OSM on the date given (from the planet files), and rendered using Mapnik. They're released under the CC-BY-SA 2.0 license.
These images attempt to emphasise areas unlikely to have been "properly" surveyed. These include:-
motorways, trunk, primary, and secndary roads with no ref tag
residential and unclassified roads with no name tag.
These are all shown as bright lines, where-as the named equivalents display greyed out.

The update PNGs are simply the pixel difference between two of the snapshot renderings.

When looking at early images, there may be some distortion of what data is actually present. This is due to the rendering script ignoring the class key, and that early data may not have used ways.
Images:

22-04-2009

15-04-2009

01-04-2009

18-03-2009

11-03-2009

04-03-2009

11-02-2009

04-02-2009

28-01-2009

21-01-2009

14-01-2009

07-01-2009

10-12-2008

19-11-2008

13-11-2008

05-11-2008

29-10-2008

22-10-2008

15-10-2008

08-10-2008

01-10-2008

24-09-2008

17-09-2008

10-09-2008

03-09-2008

27-08-2008

20-08-2008

13-08-2008

06-08-2008

30-07-2008

23-07-2008

16-07-2008

09-07-2008

02-07-2008

25-06-2008

18-06-2008

11-06-2008

04-06-2008

28-05-2008

14-05-2008

07-05-2008

30-04-2008

23-04-2008

16-04-2008

09-04-2008

02-04-2008

26-03-2008

12-03-2008

05-03-2008

27-02-2008

20-02-2008

13-02-2008

06-02-2008

30-01-2008
One planet diff
(this is usually 1 week, but where there wasn't a planet, or the time between them is different, this won't be true)

15-04-2009 -> 22-04-2009

01-04-2009 -> 15-04-2009

18-03-2009 -> 01-04-2009

11-03-2009 -> 18-03-2009

04-03-2009 -> 11-03-2009

11-02-2009 -> 04-03-2009

04-02-2009 -> 11-02-2009

28-01-2009 -> 04-02-2009

21-01-2009 -> 28-01-2009

14-01-2009 -> 21-01-2009

07-01-2009 -> 14-01-2009

10-12-2008 -> 07-01-2009

19-11-2008 -> 10-12-2008

13-11-2008 -> 19-11-2008

05-11-2008 -> 13-11-2008

29-10-2008 -> 05-11-2008

22-10-2008 -> 29-10-2008

15-10-2008 -> 22-10-2008

08-10-2008 -> 15-10-2008

01-10-2008 -> 08-10-2008

24-09-2008 -> 01-10-2008

17-09-2008 -> 24-09-2008

10-09-2008 -> 17-09-2008

03-09-2008 -> 10-09-2008

27-08-2008 -> 03-09-2008

20-08-2008 -> 27-08-2008

13-08-2008 -> 20-08-2008

06-08-2008 -> 13-08-2008

30-07-2008 -> 06-08-2008

23-07-2008 -> 30-07-2008

16-07-2008 -> 23-07-2008

09-07-2008 -> 16-07-2008

02-07-2008 -> 09-07-2008

25-06-2008 -> 02-07-2008

18-06-2008 -> 25-06-2008

11-06-2008 -> 18-06-2008

04-06-2008 -> 11-06-2008

28-05-2008 -> 04-06-2008

14-05-2008 -> 28-05-2008

07-05-2008 -> 14-05-2008

30-04-2008 -> 07-05-2008

23-04-2008 -> 30-04-2008

16-04-2008 -> 23-04-2008

09-04-2008 -> 16-04-2008

02-04-2008 -> 09-04-2008

26-03-2008 -> 02-04-2008

12-03-2008 -> 26-03-2008

05-03-2008 -> 12-03-2008

27-02-2008 -> 05-03-2008

20-02-2008 -> 27-02-2008

13-02-2008 -> 20-02-2008

06-02-2008 -> 13-02-2008

30-01-2008 -> 06-02-2008
Four planet diff
(this is usually 4 weeks, but where there wasn't a planet, or the time between them is different, this won't be true)

18-03-2009 -> 22-04-2009

11-02-2009 -> 18-03-2009

21-01-2009 -> 11-02-2009

10-12-2008 -> 21-01-2009

05-11-2008 -> 10-12-2008

15-10-2008 -> 05-11-2008

24-09-2008 -> 15-10-2008

03-09-2008 -> 24-09-2008

13-08-2008 -> 03-09-2008

23-07-2008 -> 13-08-2008

02-07-2008 -> 23-07-2008

11-06-2008 -> 02-07-2008

14-05-2008 -> 11-06-2008

23-04-2008 -> 14-05-2008

02-04-2008 -> 23-04-2008

05-03-2008 -> 02-04-2008

13-02-2008 -> 05-03-2008
Eight planet diff
(this is usually 8 weeks, but where there wasn't a planet, or the time between them is different, this won't be true)
| | |
| --- | --- |
| 23-04-2008 -> 18-06-2008 | 27-02-2008 -> 23-04-2008 |
Thirteen planet diff
(this is usually 13 weeks (3 months), but where there wasn't a planet, or the time between them is different, this won't be true)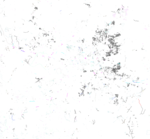 10-12-2008 -> 22-04-2009

03-09-2008 -> 10-12-2008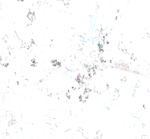 11-06-2008 -> 03-09-2008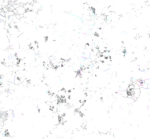 05-03-2008 -> 11-06-2008
26 planet diff
(this is usually 26 weeks (6 months), but where there wasn't a planet, or the time between them is different, this won't be true)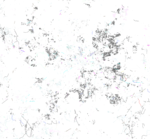 27-08-2008 -> 22-04-2009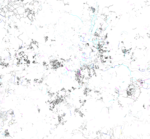 20-02-2008 -> 27-08-2008
52 planet diff
(this is usually 52 weeks (1 year), but where there wasn't a planet, or the time between them is different, this won't be true)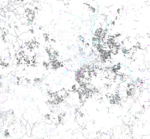 13-02-2008 -> 22-04-2009
78 planet diff
(this is usually 78 weeks (1.5 years, 18 months), but where there wasn't a planet, or the time between them is different, this won't be true)